Professional Gutter Installation Services
Gutters play an important role in protecting your home or office from water damage. By sweeping rainwater away from the structure, a proper network of gutters and downspouts allows you to extend the life of your roof, foundation, siding and other crucial components. All Well Roofing provides professional gutter installation services for residential and commercial customers throughout the Greater Memphis area.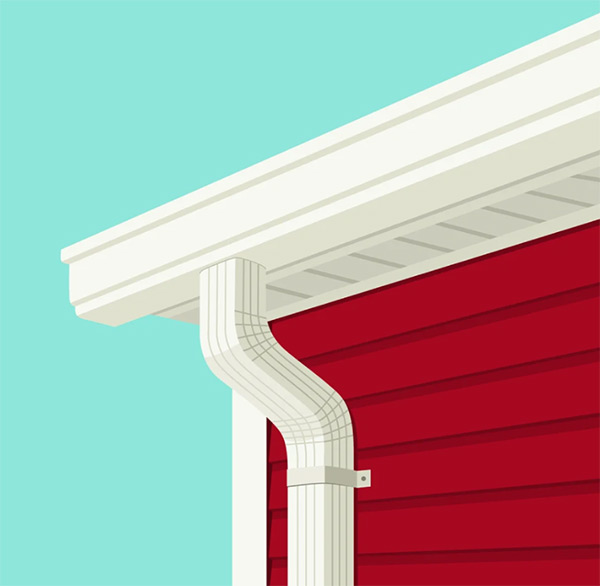 Generally, if you live in Memphis where it rains frequently enough, you need gutters. Gutters make a big difference in the prevention of water damage. While you may not see immediate problems if you don't install gutters, the wear and tear caused by rainwater or hail over the years can slowly lead to significant problems.
Signs Your Gutters Need Replacement
Even the best gutter system doesn't last forever. If your gutters or downspouts have noticeable signs of damage, you may need a new gutter installation. Common signs of damage include:
Gutters pulling away from the roof
Water pooling at foundation
Cracks or holes in gutters
Gaps between gutter sections
Chipped or peeling paint around gutters
Rust or discoloration to gutters
Mold or mildew growth
Trust All Well for an Expert Gutter Job
All Well Roofing wants to provide you with a functional gutter system that perfectly complements your home or office. Gutters come in a variety of colors, so we can match your gutters to your property. As experienced roofers, we have the skills required to ensure your gutter installation doesn't damage your roof. These are just a few reasons our customers trust us. Contact us to find out more!
Contact Us Today for a Free Inspection & Estimate
When you call All Well Roofing for gutters, we'll help you decide whether a simple repair or full replacement is needed. Need a new installation? We can handle that too. Contact us today for a free consultation and quote! Call us at (901) 500-6693 or fill out the online form today.